THE MAN WITH THE 'GOLDEN VOICE' HAS A BIG RAP SHEET... AND 9 KIDS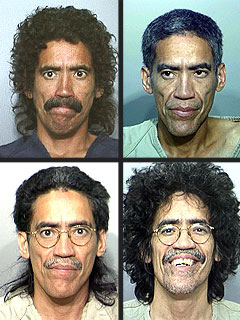 It turns out the homeless man with the "Golden Voice" has quite a big rap sheet.
While he was in NY for some TV appearances and a reunion with his mom, the Smoking Gun released a big arrest list for the homeless man.
He's been in prison for theft and forgery and has been cited for a bunch of misdemeanors including drug abuse.
His last arrest was in May for theft. He spent a few months in jail in the 90's for theft too.
He admits he had a crack problem at one point but says he's been clean from drugs and alcohol for over 2 years now.
A tire shop in Columbus said he was a big problem for years. He would steal stuff and beg customers for money.
His family is worried that all this fame and money will backfire. They say he got crazy with drugs after his radio career had him hanging with "the wrong crowd."

RELATED: HE'S ALSO GOT NINE KIDS
Ted Williams, the homeless man with the "golden voice" told Matt Lauer on the Today Show he has 9 kids.
He talked about how he was a functional alcoholic for a long time until he started playing with cocaine.
He said the crimes he's been convicted of were all non-violent and just thefts to get money for more drugs.
He used his amazing voice to do the intro for the segment on the Today Show, then closed it out by talking about his kids.
They are all grown adults now and he closed the segment out by saying hello to all of them by name.
Or HERE