TIGER WOODS IS SELLING HIS YACHT, FOR $25M... (SHEET CLEANING NOT INCLUDED)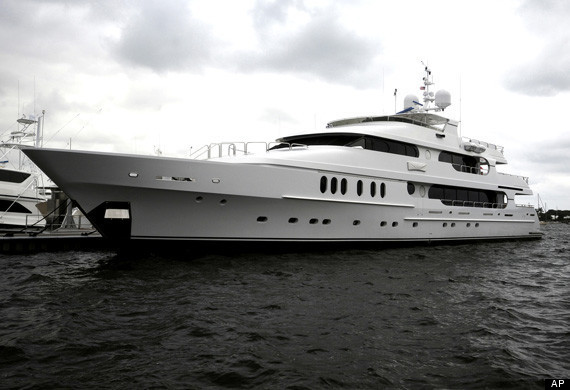 Tiger Woods is selling his 155-foot mega yacht "Privacy" for $25 million.
Woods paid $20 million for the yacht as a wedding present to his ex-wife Elin Nordegren, but she gave it back to him during their divorce settlement. She didn't want to pay for the upkeep, which costs more than $2 million a year.
"Privacy" is docked in North Palm Beach, Florida.
He recently bought a 62-foot diving boat called "Solitude," for $3.1 million.
---