COPS FOUND A 'MARIJUANA CANNON' THAT FIRES DRUGS OVER THE BORDER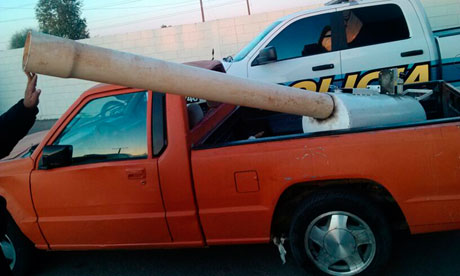 Police in the border city of Mexicali seized a massive cannon that's used to hurl packets of marijuana across a border fence into California.
Police said the cannon is made from a plastic pipe and a metal tank that used compressed air from the engine of an old car.
The canon fires cylinders packed with drugs.
US border patrol officers told Mexican police that they had been confiscating a bunch of drug packages that were being fired over the border.