IT'S TIME FOR THE WORLD SERIES... OF BEER PONG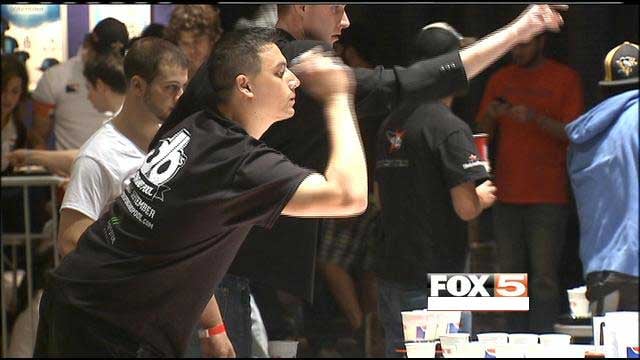 About 800 competitors from more than a dozen countries are participating in this year's World Series of Beer Pong in Las Vegas.
The owner called it "a stupid game" where you throw balls into cups.
The series is in its eighth year, and team entry fees are $1000 for a shot at the $50,000 grand prize.