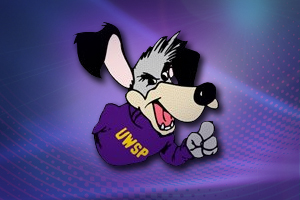 WISCONSIN DELLS, WI (UWSP) - The UW-Stevens Point women's basketball team forced Ripon into 28 turnovers on their way to a 55-44 victory over the Red Hawks.
Sam Barber (Schofield, WI/D.C. Everest/Winona St.) knocked down a three-pointer six minutes into the game, putting the Pointers up 9-8, and they never trailed again. UWSP led by as many as 16 points in the game, which came midway through the second half.
Liz Althoff (Darien, WI/Clinton) came up big for UWSP posting 17 points, going 8-for-10 from the charity stripe and pulling down seven rebounds.
Barber came up just shy of a double-double, posting 16 points and eight rebounds on the evening.
Sophomore Kailtyn Jacobs tied for a game-high eight rebounds, a career-high for her.
Jill Can Eperen and Erin Lind both tallied 14 points for the Red Hawks.
UWSP returns to action Saturday night as it returns home to host Edgewood College in a non-conference match-up. Tip-off set for 6 p.m.
This link takes you to UWSP Pointer Athletics web page: Pointers go 2-0 in the Dells