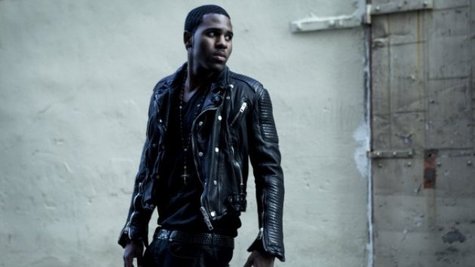 Last year, Jason Derulo denied that he and Jordin Sparks were dating, even though a source close to Jordin confirmed to ABC News Radio that they were a couple. Now, Jason has 'fessed up: the two are in a relationship. He tells People magazine that Jordin is the one who's been helping him recover from the fractured neck he suffered during a tour rehearsal.
"We are together," he tells People. "She lives in Phoenix and she comes [to Miami] and takes care of me, brings me breakfast in bed and she'll go on walks with me. We've gotten closer because of my accident. It's awesome to have someone you can talk to and she's a wonderful person."
Jason said that his fractured vertebra "hurt like hell" when he snapped it after landing on his head while performing a dance move, adding, "It was shocking because I've never broken a bone or anything!" He's still in a neck brace from the accident, which happened earlier this month.
The singer says he's taking his recovery "one day at a time," and is spending his down time taking piano lessons and writing songs for the follow up to his album Future History , which came out last year. "I'm going to make another album while I'm down," he told People. "We'll see what comes out of that. I don't know what it's called yet, but it's really inspired."
Copyright 2012 ABC News Radio