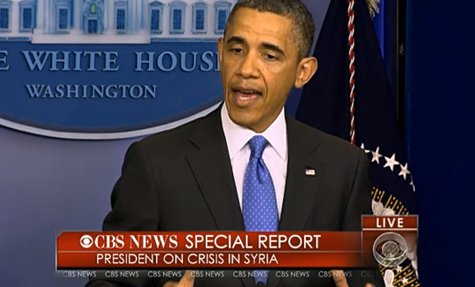 UNDATED (WKZO) -- President Obama is held his first press conference since March 1 Tuesday morning. The press conference was held on the 100th day of his second term as U.S. president.
Obama took questions on gun control, immigration, and Syria among other topics. Read below short a recap from Reuters.
Obama: evident chemical weapons used in Syria, questions remain
(Reuters) - President Barack Obama on Tuesday said there was evidence that chemical weapons were used inside Syria but questions remained about their use.
Again calling it a "game changer," Obama told reporters that what was still not known is how the chemical weapons were used, when they were used and who used them.
(Reporting by Reuters White House team; Editing by Mohammad Zargham)