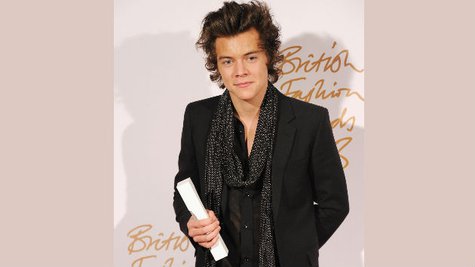 If ever there was a case of someone living up to their name, One Direction 's Harry Styles is Exhibit A. The singer was named British Style Icon of the Year at the British Fashion Awards this week.
According to The Hollywood Reporter , at the ceremony held in London Harry beat out David Beckham ; Kate Middleton , Duchess of Cambridge ; and supermodel Cara Delevigne , who he reportedly dated, for the honor. The award is given to an individual who is "an international ambassador for London as a leading fashion capital" and who "embodies the spirit of London."
While Harry may be all that and more, it's possible that the main reason he won is because the award is fan-voted. He's the first male winner ever.
Copyright 2013 ABC News Radio