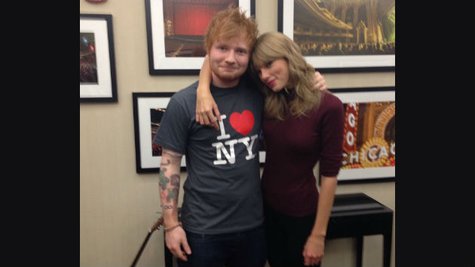 We already know that Ed Sheeran has Taylor Swift 's stamp of approval in general, but he's also happy that Taylor is enjoying his new music as well.
Speaking to MTV about his forthcoming album, the British singer said that he had asked Taylor for feedback on the tunes. "Whenever I finished a song, I'd send it to her to get her opinion," he told MTV . "She's heard all the songs and she's a good judge of what's good or not good."
The album won't be released until after the 2014 awards season, though, because Ed has joined the Oscar race. Ed's song "I See Fire" is in the new movie The Hobbit: The Desolation of Smaug , so he's going to be promoting it for the next few months in hopes of snagging Best Original Song nominations -- and even trophies -- at both the Golden Globes and the Academy Awards.
Copyright 2013 ABC News Radio