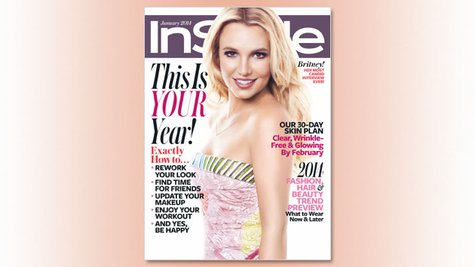 Is the world ready for another Britney Spears ? In the January issue of InStyle , the singer says what she'd like more than anything is to have a baby girl, so she could be her "Mini-Me."
Talking about her five-year plan, Britney reveals, "I would like to be busy the first couple of years, but then I would really like to have another baby, a girl. I think she would be like a mini-me."
"I think it's going to be crazy. I'm not going to feel as alone in the world anymore. I'm going to feel like I have a second person, like, that's me," she adds.
Britney already has two sons, Sean Preston and Jayden James , by her ex-husband Kevin Federline, but she tells InStyle that she wishes she interacted more with other mothers, so she can make sure she's doing everything right.
"As a mom, you have all these situations you go through, and you're like, 'What is going on? Is this normal? Is this a phase?'...and then you feel silly for asking questions because you think, 'I'm a mom, I'm supposed to know these things, but you don't. You're human,' Britney says. "To be honest, I wish I had more mom friends."
The singer also reveals in InStyle that she's gone to a plastic surgeon -- not for any serious work, but for what she calls for "fun stuff." "I've had lip injections before," she says.
The new issue of InStyle is on newsstands December 13.
Copyright 2013 ABC News Radio