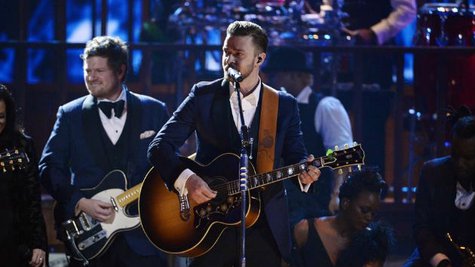 When Justin Timberlake took the stage in Louisville, Kentucky on Sunday, he didn't just bring great tunes to the audience -- he helped bring love into the life of one lucky couple.
As People magazine reports, a fan named Josh asked Justin's camp to help him propose to his girlfriend Kim at the concert, and the singer made it happen. After performing the song "That Girl," Justin brought the couple up on stage, and said, "Josh called me earlier. He's got something he wants to tell you." He stepped aside to let Josh pop the question, and after he planted a huge kiss on his bride-to-be, Justin led the applause.
The whole thing was captured on video , which is now on YouTube.