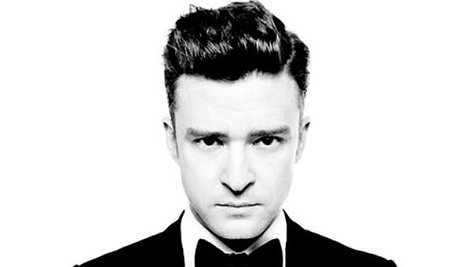 In 2013, Justin Timberlake put on his "Suit & Tie," and now he's ended the year at the top of GQ magazine's list of the "25 Most Stylish Men of 2013."
Throughout most of the year, Justin teamed with designer Tom Ford to supply him with a custom wardrobe he wore while promoting his two albums, and while thrilling fans during his fall headlining tour. He also donned sportswear from Alexander Wang and Neil Barrett, and rocked what GQ called "the year's best haircut." "2013 was the year Justin Timberlake dominated the style game," the magazine states.
Also making the list was Pharrell Williams at #2, Kanye West at #7, and, at #18, One Direction 's Zayn Malik , the only member of the group to be included. Why him? GQ explains that while the whole group is fashionable, it's "Malik's understated style that makes him stand out. The Brit is no stranger to style moves like wearing a turtleneck under a double-breasted blazer, or pairing his beloved black leather motorcycle jacket with everything, without ever appearing to try too hard."
Coming in at #19 is another boy band member -- well, ex-member. Joe Jonas gets props for his ability to "ace any occasion's dress code and take chances, with of-the-moment looks like patterned shirts and colored suits."
Copyrignt 2013 ABC News Radio