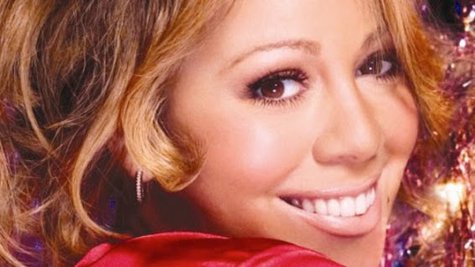 There's no question that Mariah Carey 's "All I Want for Christmas Is You" is one of the great modern holiday songs, but now it's topped a poll conducted by Parade magazine to be named the Best Christmas Pop Song of All Time.
According to Parade , Mariah's 1994 song snagged the title with nearly 65 percent of the vote, beating out the runner-up, Bing Crosby 's "White Christmas," which is the biggest-selling single of all time, overall.
And here's some more good news for Mariah: it only took 19 years, but "All I Want for Christmas Is You" has finally sold its millionth copy in the U.K.
When the holiday tune was first released in 1994, it peaked at #2 on the British chart, and since 2007, it's re-entered the British top 40 every December. According to Britain's Official Charts Company , Mariah said in a statement, "I'm driving home looking at the snow in my hometown of NYC, celebrating selling 1 million copies of 'All I Want for Christmas Is You' in the UK. Thank you, thank you to all of my British fans! Love, Mariah xxxx"
"All I Want For Christmas Is You" is one of only 142 singles in the history of the British singles chart to have sold a million or more copies.
Copyright 2013 ABC News Radio