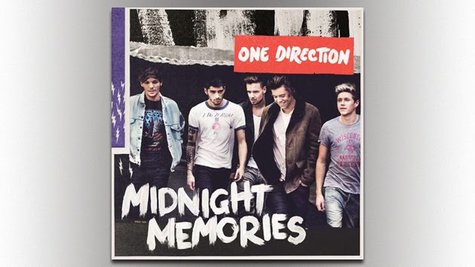 Despite online rumors, '80s rock superstars Def Leppard have no plans to sue One Direction over the title track of their current album.
Not long ago, U.K. newspaper The Mirror ran a report suggesting that the veteran rockers were considering taking legal action against 1D because the song in question, "Midnight Memories," bears a number of similarities to their huge hit "Pour Some Sugar on Me." But Def Leppard guitarists Phil Collen and Vivian Campbell tell Billboard that's not the case.
Collen agrees that the 1D song is "very similar in structure" to "Pour Some Sugar on Me," and Campbell adds that elements of the song are "reminiscent of the Leppard thing [including] the production, the sound, the vocals, the reverb and the way it's assembled." However, that doesn't mean they're going to sue. Campbell says he finds it "very flattering" that a hot group like 1D thinks Def Leppard's sound is cool.
This is the third time that 1D has been called out for their songs sounding like classic rock tunes. Earlier this year, it was noted that the intro of "Best Song Ever" sounded very much like "Baba O'Riley," a song by one of Niall Horan 's favorite bands, The Who . Additionally, fans and critics have noted that the opening riff of 1D's hit "Live While We're Young" sounds an awful lot like the opening riff of the 1981 classic by The Clash , "Should I Stay or Should I Go."
Copyright 2013 ABC News Radio