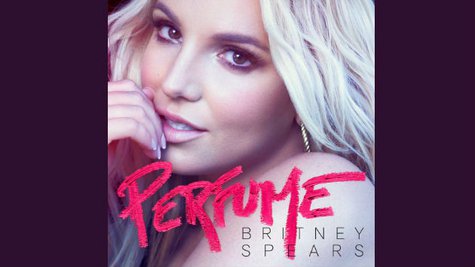 Britney Spears debuted "Perfume," the latest single from her upcoming album Britney Jean, on Sunday night. And she says that the song, which she co-wrote, definitely "hits close to home."
"Perfume" is about a woman who suspects her man is cheating on her with an ex. "I want to believe it's just you and me/sometimes it feels like there's three of us in here, baby," the lyrics say . "So I wait for you to call/and I try to act natural/Have you been thinking 'bout her or about me?" The title of the song comes from the part where Britney sings about using her fragrance to send a signal to the other woman.
Speaking to E! Online, Britney says of the song, "'Perfume' is incredibly special to me because it hits close to home, and I think the story is relatable to everyone. Everyone's been through an insecure moment in a relationship that's left them vulnerable and I think this song captures that."
Britney has said previously that much of the material on Britney Jean was inspired by her breakup with her ex-fiance, Jason Trawick . The disc is available for pre-order starting on Tuesday; it arrives December 3.
Copyright 2013 ABC News Radio
Post
by
Britney Spears
.