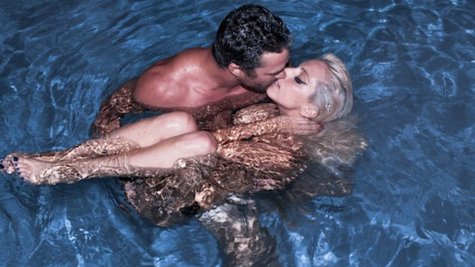 Don't believe those rumors that Lady Gaga and her boyfriend Taylor Kinney have split. New video shows that they are very much together, romantically and physically.
A fan has posted to Instagram footage of Gaga and Kinney smooching after the singer's performance at the YouTube Awards on Sunday night. As if that weren't proof enough, E! reports that the couple is still definitely together, despite reports that Kinney had "dumped" Gaga because of her insane work schedule.
E! also reports that on Saturday night, Gaga and the Chicago Fire star were spotted hand-in-hand at a Los Angeles restaurant.
Copyright 2013 ABC News Radio