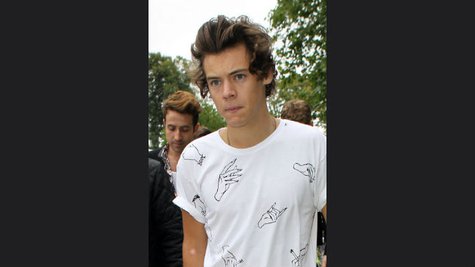 When Harry Styles isn't touring or recording with One Direction , he evidently enjoys popping over to random celebrities' houses and hanging out in their kitchens. At least, that's the way Cindy Crawford recalls an encounter with the singer, who famously stopped by her house and helped her kids make pizza earlier this year.
Speaking to V magazine , the iconic supermodel says of Harry, "He stopped by to say hi when my kids and I were making pizzas. My kids were doing their own little pizzas and they couldn't slide them off the pan."
She says Harry then surprised everyone by using his insider knowledge to fix the problem.
"Harry goes, 'Well, did you put down enough flour so they wouldn't stick?'" Cindy recalls. "And my husband says, 'How in the world do you know that?' and my little girl chimes in, 'Oh, he used to work for a bakery, Dad. Everyone knows that.'"
Cindy adds, "My daughter is twelve. That was bigger than her birthday!"
Copyright 2013 ABC News Radio