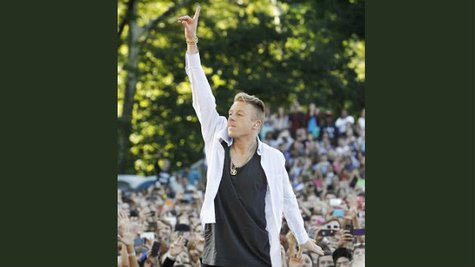 What could be better than being one of the first people to get your hands on a brand-new Xbox One? Getting it, and then enjoying a free concert by Macklemore & Ryan Lewis .
Gamespot.com reports that for the New York City launch of Xbox One on Thursday, Microsoft is taking over the Best Buy theater in Times Square, and the first 1,000 people in line who purchase the gaming system will be able to check out the concert for free. The concert will also be streamed on screens outside for those not lucky enough to get in. And if you're under 18, you're not getting in at all.
If you can't make it to New York, Spike TV will broadcast some of the launch events -- which are being held worldwide -- starting at 11 p.m. ET on Thursday. You can also watch them on Xbox.com and through Xbox Live.
Unfortunately, you won't be able to buy the new consoles in a "Thrift Shop" -- they cost $500 each.
Copyright 2013 ABC News Radio