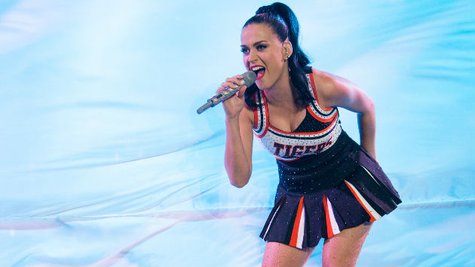 It's a pretty good consolation prize: a high school cheerleader with Down syndrome, who was the inspiration for her school's losing entry in Good Morning America's win-a- Katy-Perry -concert-at-your-school video contest, will be Katy's guest at the American Music Awards in Los Angeles this Sunday.
Megan Squire and some of her friends from Verrado High Scool in Buckeye, AZ were invited to attend the AMAs after the singer saw a video interpretation of "Roar" that some of Megan's classmates entered in a video contest earlier this year, reports KPHO-TV in Phoenix, AZ.
The video , inspired by Megan's story of overcoming Down syndrome to become a high school cheerleader, was a top-five finalist in the contest, but didn't win. Still, Katy was so touched by Megan's story that she decided to invite the girl to the AMAs.
The AMAs, which Katy will open with a performance of her new single " Unconditionally ," air Sunday at 8 p.m. ET on ABC.
Copyright 2013 ABC News Radio