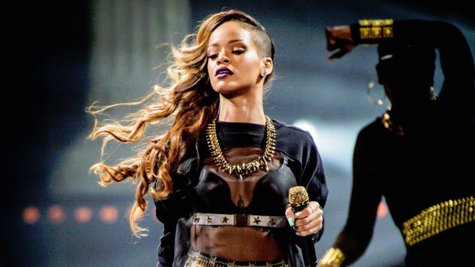 Rihanna has teamed with United Nations Children's Fund (UNICEF) for its new campaign, "There for the Philippines," which supports the immediate and long-term relief efforts for children and families whose lives were impacted by Typhoon Haiyan.
The singer has also made a $100,000 donation to the U.S. Fund for UNICEF, alongside other celebrities, including actress Vanessa Hudgens .
"Emergencies make headlines, but the recovery continues long after the news cameras leave," said Rihanna in a statement. "Having been a fan and supporter of UNICEF's work over the years, I am honored to join them in helping children who have been impacted by Typhoon Haiyan."
Rihanna adds, "More than five million kids in the Philippines need our help. UNICEF is there for them today, and for the long road ahead, and so am I."
To make a charitable donation to "There for the Philippines," visit ThereForThePhilippines.org . The digital campaign is also asking for participants to change their Facebook profile picture or tweet messages of support.
Copyright 2013 ABC News Radio