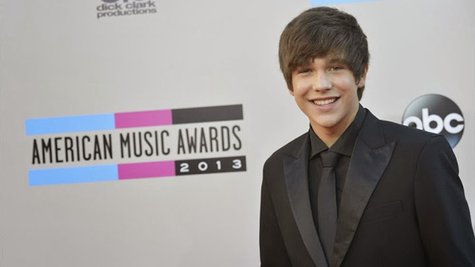 Austin Mahone is just one of the many musicians who'll be performing at this year's Macy's Thanksgiving Day Parade -- he'll be riding the Build-a-Bear float, and performing his new single, "Banga! Banga!"
"I'm pretty excited, [it's] my first time," Austin tells ABC News Radio, noting that the parade has always been "pretty big" in his family. "We like to watch it in the morning and then watch a football game or something."
Austin's participation in the parade may make it difficult for him to get home to Texas for a full-fledged Thanksgiving meal, but he knows what he needs to have to make the holiday complete. "I need turkey, mashed potatoes and them my mom makes this really good green bean casserole, it's always amazing," he says. "I don't know what she does to it, it's just tasty -- the green beans with, like, I don't know!"
Austin will be joining Ariana Grande , Fall Out Boy , the Goo Goo Dolls , Gavin DeGraw , Cher Lloyd and Fifth Harmony in the parade, and then in December, he'll be out on the road performing at holiday concerts and working on his debut album.
Copyright 2013 ABC News Radio