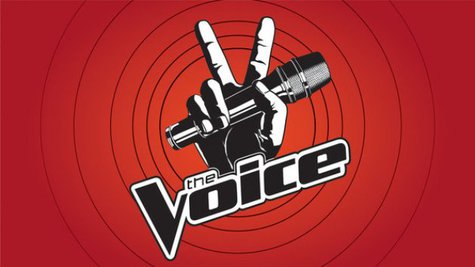 The Voice began its second week of battle rounds on Monday night. In addition to the battles, the two-hour episode also featured more behind-the-scenes footage of artists working with their respective coaches and guest mentors.
To refresh your memory, the coach-mentor pairings are Adam Levine - Ryan Tedder ; Blake Shelton-Cher ; Christina Aguilera-Ed Sheeran ; and Cee Lo Green-Miguel .
The pre-recorded episode aired the same day Cee Lo pleaded not guilty to giving a woman ecstasy at a Los Angeles restaurant last year.
Here's a rundown of what happened on Monday's show:
Christina challenged two of her artists, Josh Logan and Michael Lynch , with a song by Adam's band, Maroon 5 : "Harder to Breathe." Cee Lo correctly pointed out that Josh's vocals sounded very similar to those of Adam. Adam noted that Josh's voice is more masculine than his. Adam said while both artists did an amazing job, he favored Josh. Christina declared Josh the winner, and Michael was sent home.
Up next were Team Cee Lo's George Horga Jr. and 16-year-old Juhi , who performed Gavin DeGraw 's "Best I Ever Had." Blake said one of his biggest regrets of the season was not pushing his button for Juhi. Christina liked Juhi's inflections and George's energy. Cee Lo said he wanted someone who desperately wanted to win the competition and had no "Plan 'B." He picked George, after which Adam swooped in and stole Juhi.
Austin Jenckes and Brian Pounds of Team Blake were assigned The Bee Gees ' "To Love Somebody." The other coaches were unanimous in siding with Austin. Blake thought Austin looked passionate about what he's doing. Austin advanced, and Brian was dismissed.
Adam paired James Irwin , 31, with Matt Cermanski , 20. They did a duet of "Counting Stars," by their mentor Ryan Tedder's group, OneRepublic . Adam said whoever advanced had work to do to improve. He ultimate selected James. Matt got the boot.
Team Christina's Destinee Quinn and Lina Gaudenzi covered the Dixie Chicks ' "Not Ready to Make Nice." Adam thought both artists came up a little short on the technical front. Blake believed Lina performed the song better from start to finish. Christina called it an "equal situation," but since she had to announce a winner, she went with Destinee. For the second time in the episode, Adam made a steal, this time with Lina.
Two of Adam's artists, James Wolpert and Will Champlin -- whose dad, Bill Champlin , is a former member of Chicago -- closed the show with their rendition of the Imagine Dragons hit "Radioactive." Blake said James was a surprise because he "doesn't look the part," due to his geeky appearance. Nevertheless, he felt James won the battle. Christina disagreed, stating that Will was better in her eyes. James received a vote of confidence from Cee Lo. Adam moved forward with James, and Will is now a member of Team Christina after she stole him.
The battle rounds resume on The Voice Tuesday night at 9 p.m. Eastern time.
Copyright 2013 ABC News Radio