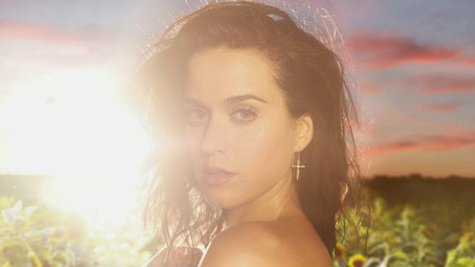 Katy Perry 's PRISM media blitz continues with a very special charity show taking place tonight at the Hollywood Bowl in Los Angeles.
The show, called We Can Survive, will see Katy joined by Sara Bareilles , Tegan & Sara , Ellie Goulding , country star Kacey Musgraves and Katy's good pal Bonnie McKee , who co-wrote many of Katy's hits, including "Roar."
A portion of the proceeds from the concert will go to Young Survival Coalition, a global organization dedicated to the support of young women who are diagnosed with breast cancer. Citi ThankYou cardmembers will get to enjoy an exclusive pre-show Q&A with Katy, as well as an acoustic performance by the singer.
Meanwhile, fans who want more than just Katy's new album PRISM should get themselves over to Walmart, which is selling a special 'Zinepak version of the disc. In addition to the deluxe 16-track CD, the package features a 64-page magazine that Katy helped put together, as well as special goodies designed by the singer, including an embroidered patch, nail decals and temporary tattoos symbolizing each of her albums. There's also a sample of her latest fragrance, Killer Queen.
Katy will celebrate her birthday on Friday by performing a free concert at Lakewood High School in Lakewood, Colorado -- the students at that school won Good Morning America's "Roar" lip dub contest, which saw entries by close to 1,000 high schools nationwide.
Copyright 2013 ABC News Radio