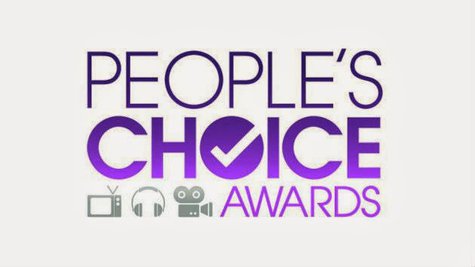 The final nominees for the 40th annual People's Choice Awards won't be announced until November 5, but the polls are now open at PeoplesChoice.com for fans to vote for their favorites in the preliminary rounds. The five artists who get the most fan votes will be the ones who will actually compete for the trophy when the show airs in January...so the likes of Katy Perry , Bruno Mars , Justin Timberlake , Maroon 5 and Britney Spears are all hoping you'll start voting now.
In the Favorite Male Artist category, you're choosing between Bruno, JT, Robin Thicke , Jay-Z, Drake , Blake Shelton and a few more. For Favorite Female , you've got your choice of Katy, Lorde , Miley Cyrus , Demi Lovato , Selena Gomez , Pink , Britney Spears , Taylor Swift, Lady Gaga and more. In the Favorite Breakout Artist category, the competition includes Ariana Grande , Icona Pop , Imagine Dragons , Lorde, Capital Cities , and more.
The Favorite Pop Artist category features the usual suspects, including Britney, JT, Rihanna, Katy, Gaga, Miley, Pink, Taylor, Selena, Demi and Pitbull . And for Favorite Band , you can choose between Maroon 5, The Lumineers , Florida Georgia Line , One Direction , OneRepublic , Paramore , Imagine Dragons, Fall Out Boy and others.
The preliminary nominees in the Favorite Song category include "Blurred Lines," "Get Lucky," "Can't Hold Us," "Mirrors," "Just Give Me a Reason," "Radioactive," "Roar," "Wake Me Up," "When I Was Your Man" and a few more. As for Favorite Album , you can choose between the latest discs from Robin Thicke, Miley, Justin Timberlake, Drake, Jay-Z, Daft Punk, Michael Buble , Kanye West and Lil Wayne .
You can vote for up to five artists in each category to select the final nominees. The 40th Annual People's Choice Awards will be presented Wednesday, January 8 at 9 p.m. ET on CBS.
Copyright 2013 ABC News Radio