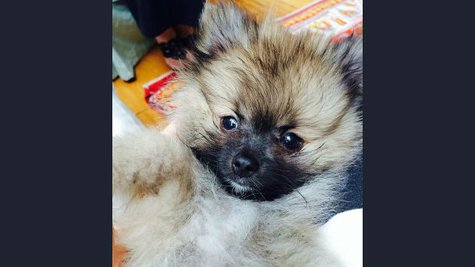 Miley Cyrus was heartbroken earlier this week when her beloved dog Floyd, an Alaskan Klee Kai, passed away, but now she's got a new bundle of fur to cheer her up.
The singer tweeted a picture of an adorable puppy with the message, "my mama knew my heart was broken & this morning I woke up to Moonie kisses." She added , "no one could ever replace my baby Floyd but this precious angel is lendin me some fur to cry on along with my other babies."
Referring to two of her other pooches, she continued , "Can't wait to introduce Bean and Happy to Moonie." She said she was "Currently soakin up some Moonie & Mary Jane " -- Mary Jane is another one of her dogs -- and added, "so many emotions I am exhausted."
Miley memorialized Floyd -- who she called her "favorite" dog -- at her concert in Boston by performing the Fleetwood Mac tune "Landslide," which she described as the dog's "favorite song."
Copyright 2014 ABC News Radio