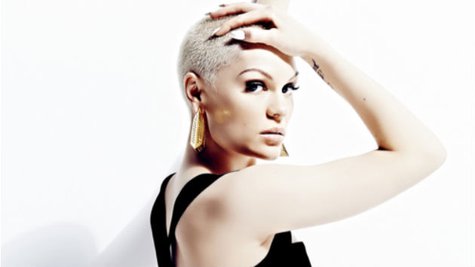 When Jessie J first hit the music scene, much was made of the fact that she'd dated both men and women. But after stating in a recent interview that her bisexuality was "a phase," and that she now wants to "marry a man," the British singer found herself the target of criticism from fans and the media. That's why the British singer has taken to Twitter, defending her comments in an epic posting , and taking haters to task.
"The hate on my [timelime] is uncalled for and ridiculous! I never lied about my sexuality," Jessie writes in her posting, which goes on for over a thousand words. "I never labelled myself: the media and some of the public did...I was young and I experimented! Who hasn't? Not with just this topic, but anything! It's part of life! No lies there."
"I was asked in an interview back in the day about relationships, first time ever, and I was honest and then BAM it took over, the word bisexual before my name on almost every article I read," she continues. "It was crazy. Instantly I was boxed. But at the same time felt I was put forward as spokesperson to break out of those same boxes. Weird. Who made it a big deal? Me? No. The media? Yes. I'm not looking for sympathy, I am just being real."
"I apologize to anyone who is offended by me calling dating girls a 'phase' but I have to be honest with me for me. And for me it was...I'm talking for me remember. Not you. I didn't generalize, I didn't say bisexuality isn't real. It is for some...and that's ok," she explains, adding, "I won't stand down and be made to feel like I have killed someone or said something that deserves the messages I am currently receiving. I did and still do stand for love who you love, whichever gender that is."
"I see my fans becoming who they are and it's amazing! Whatever sexuality they chose, or have chosen, love is love," she continues. "Everyone has their own journey and story, and mine can't go how you would rather it go. I have to live for me."
She insists, "This was NEVER a publicity stunt or for album sales...it's just such a lazy accusation that I won't even go there."
Jessie then goes on for quite some time about how she's been misunderstood and labeled for the past three years, and felt like "sexuality was defining me as an artist." "I owe it to my self and my fans to be me," she writes. "I have always been true and honest. Which is so rare in this industry."
She finishes by telling her fans, "I ask that you support my music...I ask that you respect that I don't judge you on every detail of your past....I will not speak on this topic anymore. It's irrelevant to what this dream Is supposed to be about....It needs to be about the music. Thank you to everyone who supports my music. Now to the studio I go to finish my 3rd album."
Copyright 2014 ABC News Radio