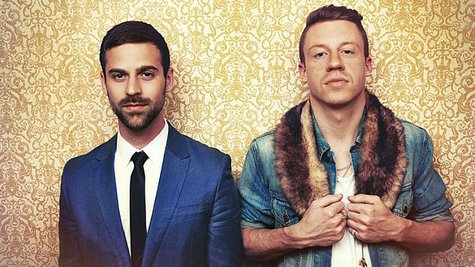 Grammy-winning rap duo Macklemore & Ryan Lewis have filled concert venues around the world, but next month, you'll be able to see them perform in a mall parking lot for free.
No, the duo hasn't fallen on hard times: they're teaming with Microsoft for a special promotional appearance. Access Atlanta reports that the software giant is opening a new store in the upscale Perimeter Mall, located north of Atlanta, Georgia, and it's enlisted Macklemore & Lewis to perform at the grand opening next month.
The free show will take place in the parking lot of the mall at 8:30 p.m. on May 31. Fans do need tickets to attend, but you can get them for free by attending the store's opening that morning. According to Access Atlanta, Microsoft has often tapped the duo to perform at its events, since both are based in Seattle.
Kelly Clarkson is another artist who frequently performs at Microsoft store openings. In fact, she has one scheduled for October 25 in Buffalo, NY.
Copyright 2014 ABC News Radio