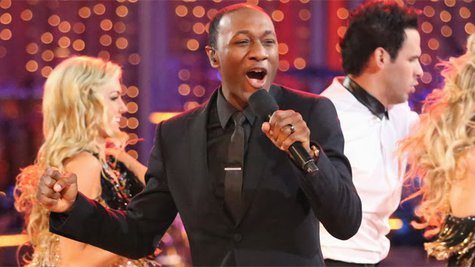 The first installment of this year's Coachella festival took place last weekend, and this Friday, Saturday and Sunday brings the second installment, with many of the same acts returning, among them Lorde , Pharrell Williams , Ellie Goulding , Outkast , Aloe Blacc and Bastille . Those last two acts are performing tonight, and they both agree that playing festivals means changing your live show to capture as many new fans as possible.
"Festivals are a really great experience," Aloe tells ABC News Radio, but notes, "It's a challenge for me because there are multiple stages, and what I'd like to do is try to steal as many fans to come to my stage as possible!"
So how does he do that? "I keep my show really high energy," the "Wake Me Up" singer explains. "I try to make sure that the audience is singing and doing a lot of call and response, and I give 'em a chance to dance in the middle as well."
Bastille's drummer, Chris "Woody" Wood , tells ABC News Radio that it's important to have the right set list for your festival performance, with the main rule being "stick to the hits."
"I think it would be a very brave band who would play too many album tracks," he tells ABC News Radio. "I mean, if you play your own headline show, people'll have bought tickets and they probably have the album, and kind of know all your kind of back catalog. But at festivals you are often playing to people who are maybe a bit interested, so you've always got to try to convert them into fans."
On top of that, Woody adds, "We obviously try to give them as kind of energetic a show as possible."
Following Bastille's performance at Coachella, they'll continue their U.S. tour, which runs through June and includes stops at several additional festivals. Aloe, meanwhile, has a few individual shows coming up, but he's also gearing up for his opening slot on the next leg of Bruno Mars ' Moonlight Jungle tour next month.
Copyright 2014 ABC News Radio