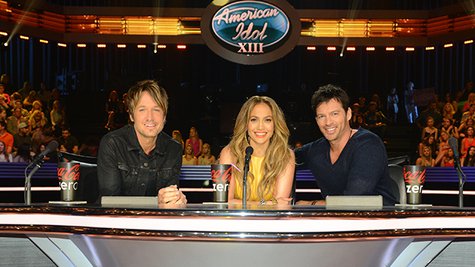 American Idol said goodbye to Dexter Roberts on Thursday night. The 22-year-old country musician from Fayette, Alabama, was eliminated after falling into the bottom two with Jessica Meuse .
For his swan song, Dexter took on Montgomery Gentry 's "Lucky Man," which he previously performed last month, when the top 12 tackled songs that reminded them of home.
On Wednesday night's "competitors' picks" performance show, Dexter covered Luke Bryan 's "Muckalee Creek Water."
The half-hour results show began with a cameo from Kevin Bacon , who stars in the Fox drama The Following .
The top six will return to the American Idol stage next Wednesday night on Fox.
Copyright 2014 ABC News Radio