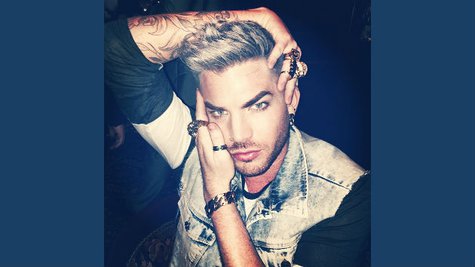 Adam Lambert will spend the summer touring with Queen , but if you need an actual album by the former American Idol, a best-of compilation is on the way.
According to the The Hollywood Reporter , The Very Best of Adam Lambert will arrive May 27, via RCA, his former label. Of note, the disc will include three of Adam's performances from American Idol , including his stand-out version of Tears for Fears ' "Mad World," as well as his take on Lady Gaga 's "Marry the Night," which he performed on Glee during his multi-episode arc on that show.
Adam's tour with Queen begins in June. He's currently working on new music.
Here's the track listing:
"Mad World ( American Idol performance)
"One ( American Idol performance)
"Tracks of My Tears" ( American Idol performance)
"Time for Miracles" (from the movie 2012 )
"For Your Entertainment"
"Whataya Want From Me"
"If I Had You" (radio mix)
"Aftermath"
"Can't Let You Go"
"Trespassing" (radio edit)
"Never Close Our Eyes"
"Better Than I Know Myself"
"Runnin'"
"Marry the Night" ( Glee cast version)
Copyright 2014 ABC News Radio