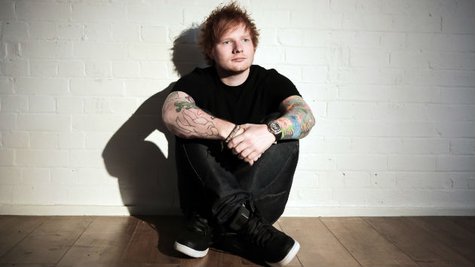 Ed Sheeran sold out three nights at New York City's Madison Square Garden last year, but on Tuesday, he found himself performing for 25 schoolkids in Sydney, Australia.
The Australian paper The Daily Telegraph reports that Ed's visit to Bethlehem College, an all-girls Catholic middle school, was a huge secret, and 25 lucky students had only been told that they were going to meet an international star. When Ed walked in, the kids went nuts as he performed his hits "The A Team" and "Lego House." He signed autographs and posed for selfies with students and teachers, and even gave an extra performance in the school hall for kids who hadn't been among the 25 selected for the intimate performance. The whole thing was filmed for Australian TV.
During that performance, Ed made sure to play his hits, which is something he recently took other stars to task for failing to do. Speaking to the British paper The Sun , he expressed dismay that the Backstreet Boys' more recent tours have included too much new music, and not enough of their hits.
Evidently, what sparked the comment was Ed's discovery that the Boys had member Brian Littrell play an acoustic set to open their concert. He told the paper, "No mate: do that if you have your own gig, Brian. I played the Royal Albert Hall and did two new songs, but I know that's what people want. The Backstreet Boys, what are they doing? Play your hits....if you're a pop star, play your pop songs."
"I love the Backstreet Boys, and I would not want to go to a gig and not hear all the hits, that would really annoy me," he continued. "Like, when I saw Justin Timberlake , it was one of the best shows I ever watched as it was back-to-back hits, people need to do that much more."
Copyright 2014 ABC News Radio