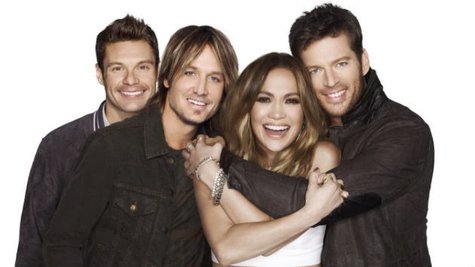 Jennifer Lopez says she didn't curse on American Idol recently, though viewers were left with a different impression at the time.
During a performance show in late March, Fox censored J-Lo when it appeared she had cursed as one of her fellow judges, Harry Connick, Jr. , was teasing her.
When asked about the incident on ABC's Jimmy Kimmel Live! Monday night, Jennifer insisted she did not drop the F-bomb. She claimed, "I merely mouthed the word."
She explained that Harry and Idol 's third judge, Keith Urban , are "like two brothers and they're always bothering me."
Jennifer also discussed her upcoming album and one of its tracks, "Big Booty." She said she decided to record it because her twins, Max and Emme , loved it when they heard their mom play the tune in the car.
J-Lo said she has yet to title her album, but mentioned a couple of rejected ideas, including AKA and From Behind .
You can catch Jennifer, Harry and Keith on American Idol Wednesday night on Fox.
Copyright 2014 ABC News Radio