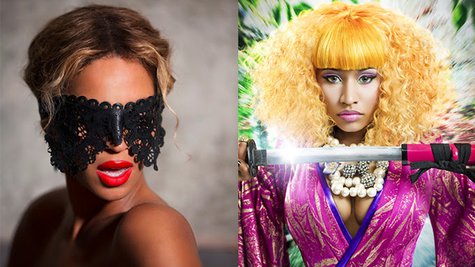 In what has become typical Beyoncé fashion, the singer released a new remix of the hit "Flawless," featuring Nicki Minaj , without warning Saturday night on her official website .
The song includes lyrics that appear to reference that infamous elevator fight between Jay Z and Beyoncé's sister Solange in May.
Beyoncé sings, "We escalate, up in this b***h like elevators. Of course sometimes s**t goes down when it's a billion dollars on an elevator." Bey repeats the line, laughs and throws in a "cha-ching" sound of a cash register.
The remix marks the first time Beyoncé and Minaj have collaborated.
Beyoncé is currently out with Jay Z for their On the Run tour. Minaj's upcoming single, "Anaconda," is scheduled to be released on August 5.
Follow @ABCNewsRadio Copyright 2014 ABC News Radio