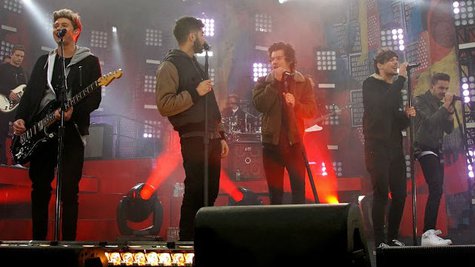 One Direction 's new fragrance, You & I, is almost here, and on Tuesday the boys debuted a new commercial to promote it.
In the spot, a group of masked thieves are lowered from a ceiling, Mission Impossible -style, into a vault where a bottle of You & I sits on a pedestal guarded by lasers.
The thieves look at each other and then each rip off their masks revealing Harry , Liam , Zayn , Louis and Niall who begin fighting with each other while dangling in the air, each attempting to steal the bottle.
You & I will join the group's previous scents, That Moment and Our Moment, on store shelves. It's available for pre-order today, August 6, and is expected to be on store shelves August 25.
Follow @ABCNewsRadio
Copyright 2014 ABC News Radio