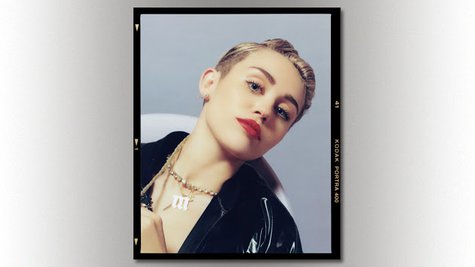 There's no denying Miley Cyrus has a tale to tell. Now her transformation from Disney darling to shock pop princess is illustrated in the latest addition to the Fame comic book series.
Fame: Miley Cyrus begins with her twerking performance with Robin Thicke at the 2013 MTV Video Music Awards, then looks back at her Tennessee upbringing and journey from Hannah Montana to the irreverent, platinum blonde star she is today.
The Fame series, launched by Bluewater Productions in 2010 , is a line of biographical comics featuring famous musicians, actors and sports figures. Other celebs who've appeared as part of the Fame series include Lady Gaga , Taylor Swift , Britney Spears , Beyonce , Justin Bieber , Nicki Minaj , Katy Perry , the cast of Glee , and the cast of Twilight.
Fame: Miley Cyrus is available in both print and digital formats.
Follow @ABCNewsRadio
Copyright 2014 ABC News Radio