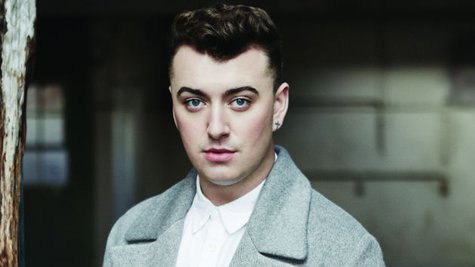 Contrary to a British tabloid report, Sam Smith will not be following in Adele 's footsteps and recording the theme song for the next James Bond movie. But that doesn't mean he wouldn't be interested.
Asked by the British publication NME whether the report in the tabloid The Sun was true, Sam strenuously denied it in a video posted on NME.com , saying, "No, I have no idea what that was about and I know as much as you do. You probably know more than me; I didn't even read the article."
Sam then continued, "I think it's something everyone would love to do."
And, switching back to denial mode, he quickly added, "But yeah, it was all news to me. I won't say any more on it."
But Sam did reveal what his favorite Bond theme is, and it's not "Skyfall."
"My favorite Bond theme was Jack White and Alicia Keys , 'Another Way to Die,'" he said, referring to the tune the two singers recorded for the second Daniel Craig Bond movie Quantum of Solace. "I loved that; I thought it was amazing," he added, "His voice and her voice together, I thought, was really interesting," he added.
The next James Bond movie is due to be released in October of 2015.
Follow @ABCNewsRadio
Copyright 2014 ABC News Radio