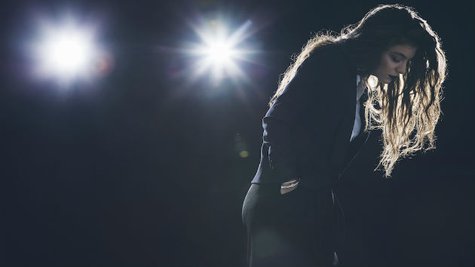 Lorde's "Royals" may have been a chart-topping, Grammy-winning hit, but it turns out fans -- at least those in her home country of New Zealand -- weren't prepared to break the bank to own a memento of it.
Lorde and her producer Joel Little put a "Royals" lyric sheet -- handwritten by Lorde and signed by the both of them -- up for auction on a New Zealand site called TradeMe, in hope of raising money for Play It Strange , a trust that funds music programs for young people. Unfortunately, while it attracted bids of more than four thousand dollars, the item did not meet its reserve price, so it wasn't sold and no money was raised.
The questions and answers section of the auction may reveal why nobody coughed up the cash. As the auction makes very clear, it's not the original lyric sheet of "Royals" -- it's simply a piece of paper on which Lorde has written the chorus , and then signed. Some bidders felt that didn't make the item "unique" enough.
Follow --ABCNewsRadio
Copyright 2014 ABC News Radio