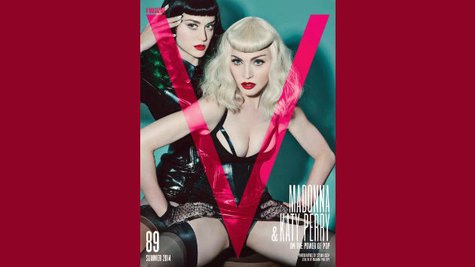 Katy Perry picked a convenient place to take the ALS Ice Bucket challenge: at a water park.
While visiting the Schlitterbahn Water Park in Kansas City on a break from her Prismatic tour, a bikini-clad Katy posted a video in which she perched on a mock pirate ship and announced that she'd accepted the challenge of dumping ice water over her head to raise money for and awareness of ALS, or Lou Gehrig's disease. Among those who'd nominated her: actress Zooey Deschane l, who many feel is Katy's lookalike, and Girls star Allison Williams.
After being doused by two buckets of water, Katy then nominated Madonna to be the next one for the challenge. She and Madonna are buddies; they posed for V magazine together earlier this year, and Madonna had Katy guest-curate her Art for Freedom project not long ago. So far, no response from the Queen of Pop.
Follow @ABCNewsRadio Copyright 2014 ABC News Radio