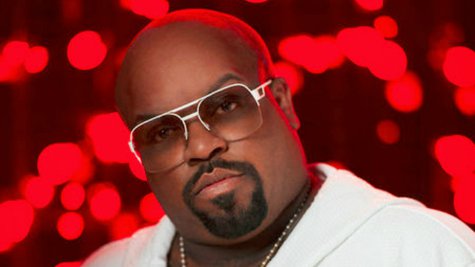 When season six of The Voice debuts on Monday, Usher and Shakira will once again step in for judges Christina Aguilera and Cee Lo Green . But the big question looking ahead is, who will step in for Cee Lo when season seven begins?
On today's The Ellen DeGeneres Show , Cee Lo reveals he's not returning to the singing competition. "I'm not coming back, guys," the singer tells the audience, apparently surprising even Ellen , who'd just said they'd miss him on The Voice this coming season. "You're not coming back at all? I did not know that," she responds, clearly surprised.
"I don't want to wear out my welcome. I have so many other things I wanna do," Cee Lo explained. "I haven't released an album in four years."
Lionel Richie , who also appears on today's Ellen and with whom Cee Lo is touring North America beginning May 29, said he gets the decision. "I totally understand," he said, noting that for 20 consecutive years, he released an album and then toured behind it. However, artists today wait longer between new albums, "and the attention span now for the artist is about six days," Richie said. "You have to go back and give us some more music."
Cee Lo also revealed that he has a development deal with NBC, home of The Voice , which begins season six on Monday, February 24.
Copyright 2014 ABC News Radio