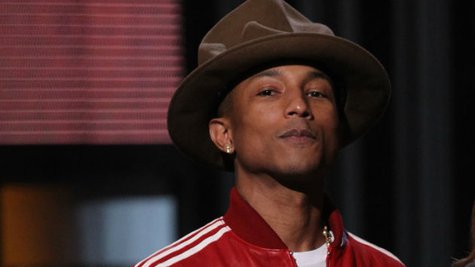 Pharrell Williams stole the show at this year's Grammy Awards with his over-sized hat. Now, he's parting with it for charity.
The "Happy" singer announced on Twitter Thursday that the Vivienne Westwood "mountain hat" is up for auction on eBay . All proceeds will benefit his non-profit foundation, From One Hand to Another.
The hat won't come cheap, though. After just an hour of bidding, it was going for $10,500. Bidding ends March 2, so that number will likely get even higher.
The bidding is open to anyone who has the cash, but Pharrell would like to see it go to one particular buyer. He tweeted , "Hey @Arbys, you want my hat? Now's your chance." The message was in response to a tweet by the fast-food chain during the Grammys on January 26 asking, "Can we have our hat back?" in a reference to its logo.
If that hat is out of your price range, Williams has a separate collection available on eBay with prices ranging from $75-$300.
Copyright 2014 ABC News Radio