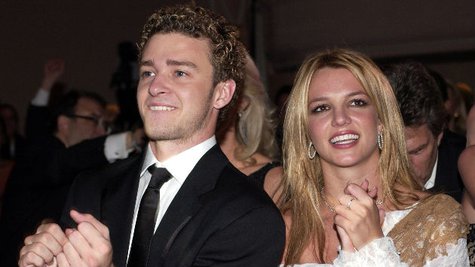 Britney Spears recently said in an interview that she finds the music her ex-boyfriend Justin Timberlake is making these days to be "inspiring." Well, she may get a chance to tell him that in person, since both Britney and JT are scheduled to attend the People's Choice Awards, which take place this Wednesday night, January 8, in L.A.
Britney and Justin -- who of course will be attending separately -- both have multiple nominations for the People's Choice Awards this year, and in one category, Favorite Pop Artist, they're even up against one another, along with Bruno Mars , Demi Lovato and Katy Perry .
When Britney and Justin arrive at the event, perhaps they can greet their fellow '90s teen pop refugee, Christina Aguilera , who also will be among the attendees, along with Drew Barrymore , Robert Downey Jr. , Sarah Michelle Gellar, Queen Latifah , Melissa McCarthy and many other big names.
Sara Bareilles , OneRepublic and country star Brad Paisley will all perform at the first awards show of the year, which will air on CBS at 9 p.m. ET.'
Copyright 2014 ABC News Radio