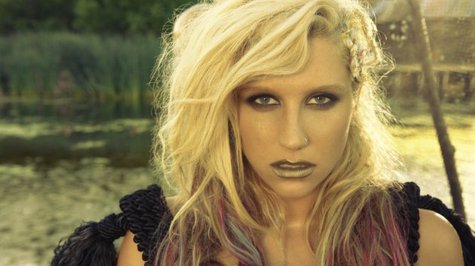 Ke$ha is starting the New Year on an unexpected note: she's entered rehab to treat an eating disorder.
In a statement to People magazine, the singer says, "I'm a crusader for being yourself and loving yourself but I've found it hard to practice. I'll be unavailable for the next 30 days, seeking treatment for my eating disorder...to learn to love myself again. Exactly as I am."
Sources tell TMZ that Ke$ha is at Timberline Knolls near Chicago, where Demi Lovato also received treatment. The nature of her disorder is unclear.
Despite her party-girl reputation, Ke$ha has been a proponent of a healthy lifestyle, telling SELF magazine last year that her fitness routine includes running, rock climbing, biking, swimming, yoga and circuit training, and that "Eighty percent of the time, I watch my portions and eat veggies and lean protein." She added, "I...want to look good when I'm nearly naked onstage in front of thousands of people...I don't have the best body in the world, but I choose to celebrate it."
The singer is currently riding high on the chart with her latest hit, "Timber," a collaboration with rapper Pitbull . The two artists toured together in 2013. Just days ago, she released a raunchy new video for her song "Dirty Love," in which she strips, dances provocatively, and is sprayed with champagne and glitter.
Copyright 2014 ABC News Radio