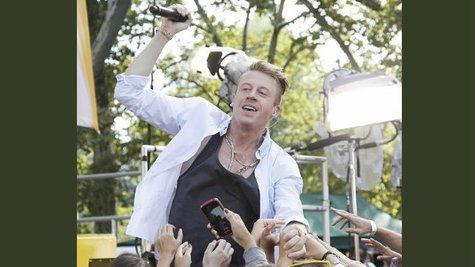 Macklemore & Ryan Lewis ' approach to hip-hop is definitely unique, so it's no surprise that Macklemore has been tapped by Dr. Pepper to star in a new ad for its "One of One" campaign, focusing on people who are true originals.
According to Business Insider , the rapper will star in a new ad for the soft drink brand in which he tells the story of how he went from being an unknown to being a chart-topping Grammy nominee, without the help of a major record label behind them. That makes him and Ryan Lewis "one of a kind," just like Dr. Pepper. The ad will debut on January 20.
Other unique individuals who've appeared in ads for Dr. Pepper include Pitbull and NFL kicker Justin Tucker . In addition to his deal with Dr. Pepper, Business Insider notes that Macklemore has also landed endorsements with Cracker Jacks and the NBA .
Copyright 2014 ABC News Radio