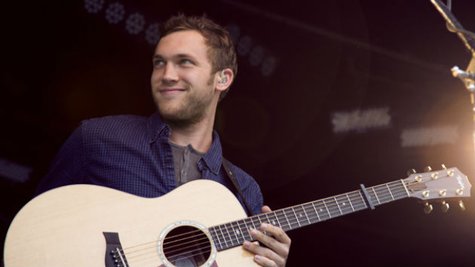 After a disappointing season 12, American Idol 's new season, which kicks off next week, is make-or-break time for the veteran Fox show, so it's calling some of its more popular alumni to help with the promotion.
Both season 11 winner Phillip Phillips and returning judge Jennifer Lopez -- who helped launch Phillip to Idol stardom -- will be chatting with fans on American Idol's official Facebook page on Friday.
J-Lo and Phillip will answer your questions that day starting at 12:30 p.m. PT, 3:30 p.m. ET. Just post your questions in the comments page using the hashtag #IdolBlitz.
Phillip, meanwhile, is feeling nostalgic: on Twitter Wednesday, he wrote , "1 week to go..brings back a lot of memories," and adding the hashtag " #itsreal." He then included a link to a video of his original audition, during which he sang Stevie Wonder 's "Superstition."
On top of that, other Idol alums will be chatting with fans on Twitter for the next few days. Season 12 champ Candice Glover will do Q&A at 6 p.m. ET today, while season 11 standouts Jessica Sanchez and Colton Dixon will do the same on Thursday: Jessica at 1 p.m. ET, Colton at 3 p.m. ET. Season 7 winner Jordin Sparks, meanwhile, will chat this Sunday at 1 p.m. ET.
American Idol returns January 15 on Fox.
Copyright 2014 ABC News Radio