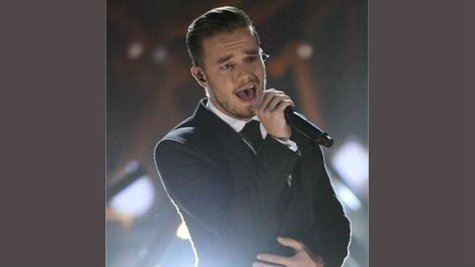 One Direction 's Liam Payne went on a foul-mouthed Twitter rant in reaction to criticism he received for a tweet in which he expressed his admiration for one of the stars of Duck Dynasty .
It all started when Liam sent a tweet to Duck Dynasty star Willie Robertson . In the now-deleted tweet, Liam wrote, "@williebosshog huge love to you/your family huge respect for your business prosperities and the family values you still all behold. big fan." Liam seemed unaware of the recent controversy in which Willie's father, Phil Robertson , was temporarily suspended from the show for making anti-gay comments to GQ magazine. However, he was quickly clued in when fans started criticizing him for praising Willie and the show.
At first, Liam defended his position, writing in yet another tweet, which also has since been deleted, "Being a fan of someone's show and the way they still hold a family together doesn't mean I am OK with all they say." He followed that up with an increasingly-frustrated tweet that reads , "Oh my god can someone literally not be a fan if a show without [being] labeled WTf."
Liam then went off, railing against journalists whom he claims are trying to twist his words and make him look bad.
"What I gotta do to please you bastards I'm a 20 year old just living life as you did when u were twenty but in extraordinary circumstances," he wrote. "I can't do anything without being judged. u try that and write about it. And I know I'm playing into your hands writing these tweets but I'm sick of stupid stories, it's time you all grow up and write about things that actually matter not what im gunna have for dinner tomorrow or who I'm a fan [of]...write about something real for once there's plenty of issues In the world."
"I just watched a show and I liked it as most people do stop sitting in my twitter and do your research," Liam continued, before clarifying, "All those tweets are aimed at journalists and bloggers not fans." Then, he intimated that he was taking a break from Twitter, saying, "Sick of all this bull ill be back again when the freedom of speech law is back and people don't believe to much into the bulls**t they read."
Liam also posted a screen capture of several headlines about the Robertson tweet, and captioned it, "Look at this s**t."
Then, Liam suggested that the group's management would call him on the carpet for his actions, writing, "Can't wait for the call tomorrow where I get told off for cussing, had to be said. like I said before much worse has happened In the world." Then again, addressing journalists, he added, "Pick ur b*** up off the floor and get on with it instead of taking advantage of every word said and twisting it for your own gain."
Liam's sister Ruth then came to her brother's defense, writing on Twitter , "My brother tweeted he respected family values; not that he supports [the Robertsons]," adding, "I hope he has a long time away from twitter now and enjoys his time off without being judged. at the moment he just needs a break."
Explaining that her brother didn't know about the Duck Dynasty controversy, Ruth wrote, "thing is hes just been catching up on tv n he said this was on the other day n he thought it was good how they were together. i called him last night n said, 'Mate what's ur tweet mean?' He said the shows good and there a nice working family, so i said do you know what the dad's said? He had no idea he's only just started watching tv after 3 yrs and he said 'oh ruth what have i done again? i cant do anything right can i?' He literally had no idea :("
Last week, Liam was forced to apologize on Twitter after photos that showed him balancing on the ledge of an apartment building in London were posted online by his friends. "It was a stupid and irresponsible thing to do. I am sorry, and do not endorse any fans trying to repeat this, as it is extremely dangerous," Liam wrote.
Copyright 2014 ABC News Radio