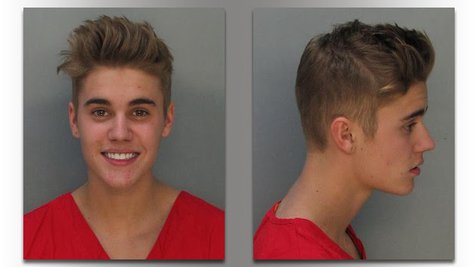 Justin Bieber tested positive for marijuana and the prescription antidepressant Xanax following his DUI arrest last week. That's according to preliminary toxicology results reported by Miami, FL TV station WTVJ , which has also posted a link to the official report .
The document, dated 1/29, shows positive results for THC, the active ingredient in marijuana, as well as for alprazolam, better known by the trade name Xanax. Tests for other drugs, including cocaine, methamphetamines, Ambien, oxycodone, and unspecified opiates came back negative, with "additional confirmations" listed as "pending."
Justin, 19, pleaded not guilty Wednesday through his attorney to charges of DUI, resisting arrest and driving with an expired license, all stemming from his arrest in Miami January 23. He's due to be arraigned on those charges February 14.
Also Wednesday, Justin surrendered to authorities in Toronto and was charged with one count of assault in connection with an alleged attack on a limo driver last December. He's been ordered to appear in a Toronto court on March 10.
Copyright 2014 ABC News Radio