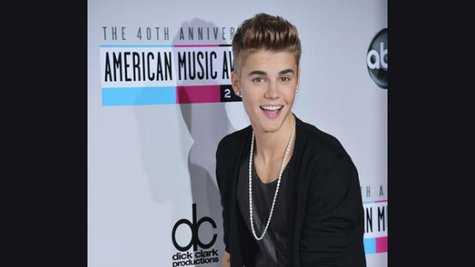 These days, Justin Bieber 's got the whole world against him, it seems, which is why he's so grateful that his Canadian hometown of Stratford, Ontario still has his back.
Linking to an article in the London Free Press called "Stratford Stands by Native Son Justin Bieber," Justin tweeted, "never forget where you come from or those who supported you before anyone else. still the small town kid. thanks."
In the article, Stratford Mayor Dan Mathieson says, "As far as I'm concerned, he is a 19-year-old person who has made some errors. I don't condone them, but I also understand that we all have made errors in our life." He adds, "I hope for his sake that he can get a reset, and get back to music and doing what he loves."
The mayor's comments came a few days after Justin turned himself into Toronto police in connection with the alleged assault of a limo driver in December. Justin's also under investigation for throwing eggs at a California's neighbor's house, and he was arrested earlier this month in Miami on DUI charges.
Asked what advice he could offer Justin, Mathieson said that he would tell the singer to "stay true to the family and friends who have been there from the start," and "lie low for a bit."
Meanwhile, the principal of Justin's old school told the paper, "This is still where Justin grew up and if he walked through the front door today, he'd be a welcome young man." He added, "As a young person, I made mistakes. I'm glad no one put me under a microscope."
Copyright 2014 ABC News Radio