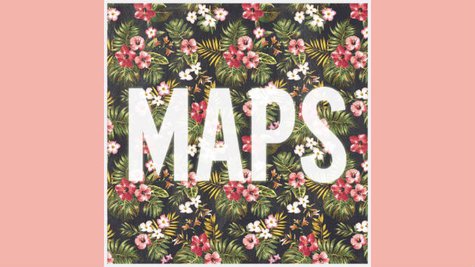 Adam Levine may be just about to get married, but in the new video for Maroon 5 's "Maps," he plays a cheating boyfriend whose behavior has deadly consequences.
The clip opens with Adam in a hospital emergency room, where he runs into an operating room and sees a girl lying on a table, bloody and badly injured, while doctors work frantically to save her. He asks, "What happened to her?" and then we flash back in time to Adam speeding to the hospital in his black Porsche.
Now, flash back again to the girl we saw on the table: she's fine physically, but she's crying and walking down the street. When a bum starts hassling her, she shoves him away, but accidentally steps into traffic, where she gets creamed by a car and goes splat on the pavement, answering Adam's earlier question of what happened to her.
In further flashbacks, we see that Adam and the girl went to a house party together, where he and the rest of the members of Maroon 5 are drinking heavily and partying it up. Adam starts flirting with another girl who's coming on to him, and the two end up kissing. Then, he sees the girl he came with looking at him; she storms out of the house, but his band mates won't let him go after her. Further flashbacks reveal the two in happier times; she's modeling clothes for him, and they're curled up on the couch together.
Now that we know it was Adam's bad behavior that indirectly led to the accident, flash back to the emergency room; the girl flatlines as Adam looks on in horror. The end.
"Maps" is the lead single from Maroon 5's new album V, which will be released in September.
Follow @ABCNewsRadio Copyright 2014 ABC News Radio
Get More: Maroon 5 , Maps , Music , More Music Videos