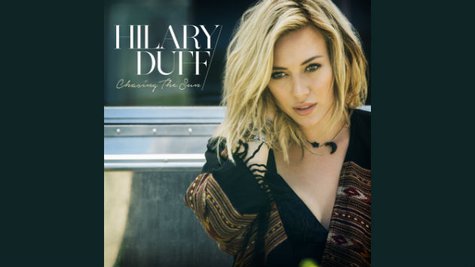 It's been a while since ex-Disney star Hilary Duff released any music: 2007, to be exact, which is when she put out her album Dignity. But now, the singer and actress is back with a brand-new single called "Chasing the Sun," a new record label -- RCA -- and a new album, due this fall.
The single, due out July 29, was co-written by Colbie Caillat . The video for the song will debut on VEVO that same day. Hilary has also worked with Ed Sheeran on material for the album.
In a statement, Hilary says of her new label home, "I came to them with my vision for the album and it has been a real labor of love, but something I am so proud of. 'Chasing the Sun' is just a peek into my new album. I've worked very hard and the album is a great representation of the experiences I've had in my life and where I want to go from here!"
She adds, "I took a break from music for quite awhile, but it gave me the power to choose my next steps carefully and I'm really proud of the album I've made. 'Chasing the Sun' is a light and fun summer song that I hope helps people to feel a little more carefree."
The new album will be Hilary's fifth. Since her last album, she's acted, started her own clothing line, launched several fragrances, written three books, and focused on charitable works. She married NHL player Mike Comrie in 2010; their son Luca Cruz is two years old. The couple announced in early 2014 that they were splitting.
Recently, both Lorde and Charli XCX have expressed admiration for Hilary.
Follow @ABCNewsRadio Copyright 2014 ABC News Radio