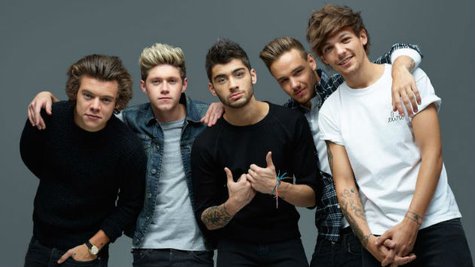 Back in July of 2010, five young men competing on the British version of The X Factor failed to make the cut in the "Boys" category, but were subsequently put together into a single act so they could qualify for the "Groups" category. One of their members came up with the name One Direction, and the rest is pop music history. Harry, Niall, Louis, Liam and Zayn celebrated their official four-year anniversary on Wednesday with a series of excited tweets.
"Wow ! Can't believe it! 4 years ago today we were out together! Crazy how time flies but it also feels like it was years and years ago!," wrote Niall Horan, adding , "I can honestly say, thank you all so much, every one of you, from all over the world! Your support is absolutely incredible...What you have done for us baffles my mind ever day!"
To his bandmates, Niall wrote, "Thank you lads, we've had a great time so far, you are family to me now, not just band mates! Love you."
For his part, Harry Styles tweeted , "4 years. Thank you to everyone who is involved in this. I feel so lucky to be part of it. Everyone who has worked with us thank you..Thank you to all of you who have supported us. We couldn't ask for better fans, you are absolutely the best ever. We love you so much .xx"
"Happy four years everyone can't believe it's been that long thank you so much everybody," tweeted Liam Payne. "Crazy how things have turned out I love you."
In their four years together, the lads have conquered the world, topping charts worldwide, selling millions of albums and tracks, criss-crossing the globe on sold-out tours, branching out into movies and fragrances, and surviving the ever-churning rumor mill that is the British press, which seems to report every day that they're breaking up. Meanwhile, 1D's Where We Are tour hits the U.S. next month, while a fourth album is in the works.
Follow @ABCNewsRadio
Copyright 2014 ABC News Radio